We specializes in veterinary medicine and maintenance services specifically by producing and packaging vitamins, antibiotics, orals, injectables, premixes and water-soluble powders.
We are certified by the following bodies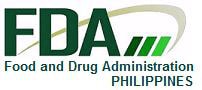 State of the Art Facilities and Equipment
Our three-storey, state of the art laboratory, equipped with modern machinery and high-end equipments is what we used to manufacture and package your products. This ensures and provides our clients quality products and excellent customer service to all our stakeholders by employing a total quality approach. Our services ranges from manufacturing of veterinary medicine and maintenance supplements such as vitamins, antibiotics, orals and injectibles as well as premixes and water solubles.
Be one of our customers that gets excellent service and quality products